Real Estate Investment, Development
& Property Management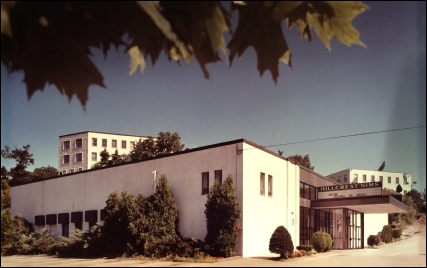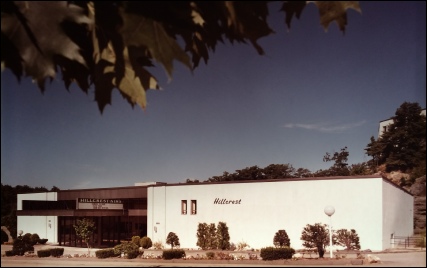 A Brief History:
In 1968 Vincent A. Messina purchased the Nims Catering business from Bob Nims. The business was located on Fox Road in Waltham MA. During the initial 5 years of Vincent's ownership the catering business remained on Fox Road but rapid expansion soon meant a new and considerably larger location would be required. During early 1970's Vincent began to plan for the Company's future expansion and eventually located a 6 acre site for the construction of a new function hall for the Company's increasing on-premise business and a large commercial kitchen to service not only the Company's on-premise functions but also its rapidly growing off-premise business. The site, located at 220 Bear Hill Road in Waltham, was purchased by Vincent and planning for the design and construction of the new facility began. Construction officially began on June 5, 1973, when a ground breaking ceremony was held with the Mayor of Waltham, the Honorable Arthur Clark and the President of the Waltham/West Suburban Chamber of Commerce, Joseph J. Albert, Jr. and its Executive Director, Ted Manning. The Grand Opening of the Hillcrest Luxurious Function Facility was held on October 15, 1973.
The building was designed by Vincent to have 6 private function rooms with the capability to open the building up into one large room that could serve up to 1,200 guests for a single function. The Hillcrest Luxurious Function Facility was the largest function facility west of Boston at the time and to this day, it would continue to be one of the largest privately owned function facilities in the area had it not been converted to office use.
The large commercial kitchen was designed to support a growing off-premise catering business; this allowed Vincent to grow the Hillcrest-Nims Catering business significantly. The Messina family is proud that we were able to service so many people over the years, off-premise catering allowed us to service more people outside then ever attended functions at the Hillcrest Luxurious Funciton Facility in Waltham. Over the years, Vincent continued to expand the business by acquiring other companies, one of which included Kendall Catering. We are pleased to have catered thousands of weddings and other important family, business, social and political events that cumulatively included hundreds of thousands of people over the years.
After 30 years in business, the Messina Family reluctantly decided that it was time to close the Hillcrest Catering business. On December 31, 1997, the business closed its doors for the last time. Having diversified into real estate development and asset management over the years, the Messina Family elected to convert the building into office space. The property remains in our portfolio and it is part of the Hillcrest Office Park. After more then 40 years since its original construction, the building continues to serve our clients to this day as a completely renovated office building with first class finishes.

Rendering 1973: Hillcrest Luxurious Function Facility
Belmont Herald news article: June 7, 1973
hillcrest-Nims Catering Business
220 Bear Hill Road - Present Day